A premium collage of old world artisan oenology and new world viticulture, "Aratas" (pronounced Era-toss), is the Napa Valley's producer dedicated to the cultivation of vineyard designate Petite Sirah. A noble vitis vinifera born from Syrah and Peloursin, Petite is hearty with history (circa 1884) and perseverance. One of the founding noble Fathers in California's wine history, the American Heritage variety Petite Sirah laid the foundation for what is known today as the most revered viticulture area in America, the Napa Valley California's 1st AVA.
The brand is a partnership founded on decades of experience in our country's food and wine culture. Co- Proprietors, brothers John and Mickey Chohany, launched their first of many notable culinary endeavors; Second Street Restaurant an American Bistro in 1985 in the historic hamlet of Williamsburg, Virginia. Twenty five years later, led by Vintner Stephanie Douglas the partners founded Aratas Wine and created the perfect pairing to complete their culinary vision.
For several years, the partners produced a single Petite Sirah crafted and bottled by hand with fruit from a small vineyard in the Oak Knoll District AVA, the goal simply to make enough wine for personal enjoyment. In 2008 an unexpected and tragic turn of events presented them the opportunity to take their craft in a resolute direction. In February of 2011, they released the sought after premier vintage of Aratas Wine.
The popularity of the brand has grown and with that comes new wines from the cellar including single vineyard Chardonnay and Rose' as well as a the "Veneration" a red blend designed to express a softer style of Petite. The team is very selective and devoted to producing exceptional vineyard designate wines uniting sustainable practices with state of the art vinification processes. About the name… Aratas, by definition means a "harvest of gold" and was chosen to honor the Chohany's Hungarian heritage.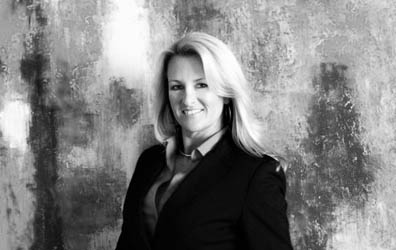 Stephanie Douglas
Founder and Brand Director, Stephanie Douglas is the creative partner and passionate force behind Aratas Wine. From a bay area family with early ties to California's wine export and distribution business, her roots are firmly planted in the Napa Valley. Married to co-founder and east coast restaurateur John Chohany, she spreads her time between the coasts of California and Virginia. Today she is a renaissance leader in California as Napa Valley's only producer solely dedicated to the American Heritage Varietal Petite Sirah and continues to shine a light on Petite's epic journey which laid a cornerstone in America's wine culture as we know it today. She serves on the board of the Petite Sirah Advocacy organization (PS I Love You.org) as well as the Chesapeake Bay Wine Classic Foundation (CBWC.org).
Contact Stephanie if you would like to access Aratas Wine.
E-Mail: Info@AratasWine.com
Order by Phone:(707)299.9119
*You must be 21 years of age to buy wine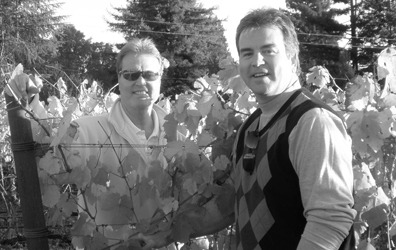 John & Mickey Chohany
John and Mickey Chohany, are founding partners whose Hungarian heritage gave name sake to Aratas. Like Petite Sirah, these brothers are ardent, bold, multifarious and extremely entertaining. Their first of four restaurants, the flagship Second Street American Bistro in Williamsburg, Virginia has been an award winning establishment for three decades and a Wine Spectator Award of Excellence destination. Their commitment to artisan cuisine is appreciated all the more with the accompaniment of fine wine. It is only natural the Chohany brothers have taken to producing a wine they are as proud of as the restaurant brand they have spent decades in the making.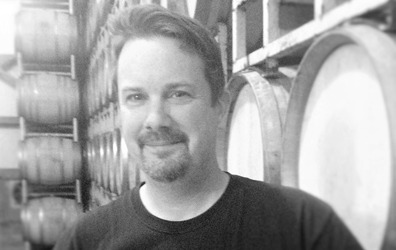 Matt Sunseri, Winemaker
Home grown in the heart of Napa Valley, Matt's immersion into the world of wine was simply intrinsic. Following a summer working in the historic Beringer Vineyards, his expanding interest in the science of wine garnered him to pursue a Bachelor of Science with a degree in Viticulture and Enology from the globally recognized University of California at Davis. His professional endeavor lead him to opportunities to work alongside notable winemakers Helen Turley, Heidi Barrett then Paul Hobbs, Angelina Mondavi, Helen Keplinger and Steve Rogstad. As winemaker for Aratas Wine, we appreciate his ability to build great vintages from the gifts, and challenges, Mother Nature grants us and are most impressed with his capacity to anticipate vintage variation and deftly craft outstanding wines that capture both terroir characteristics and true varietal identity. Matt is devoted to viniculture in America's most esteemed wine region but grounded by time spent with his family. When not buried deep in the cellar he takes pleasure in the great outdoors camping with his wife Jennifer and two children or pursuing sport in a round on the golf course. We celebrate his focus and piercing attention to detail and wholeheartedly welcome Matt as the Director of Winemaking for Aratas Wine.